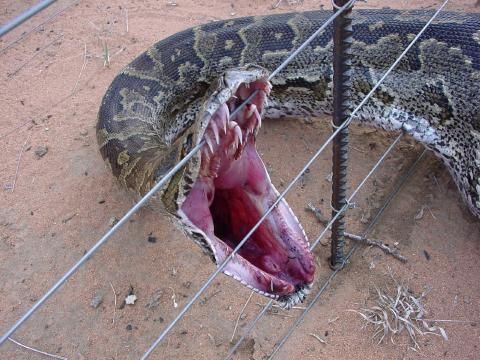 I think Floridians should start shitting their pants in fear.
Not only are Burmese Pythons out of control in that hell hole, but now
African Rock Pythons
have joined the fray.
The African Rock Python is a very aggressive and dangerous snake. It will cause much more damage to human life than their Burmese brothers.
Even worse these two species have been known to mate and create some hybrid mutant monstrosity. It may not be too far off in the future that we see a day where a Floridian is walking down the street and a mutant python pulls them into the sewer to devour them and swallow them whole.
On the good side, Florida is a shit hole anyways so getting rid of the old, incontinent, and scumbag citizens that live there is probably better for the rest of us.
Click here to read more issues of the Waffles Report.